25 total views
news@appleinsider.com (Andrew Orr)
2023-01-26 07:54:34
appleinsider.com


AppleInsider may earn an affiliate commission on purchases made through links on our site.

With the recent release of iOS 16.3, Apple users can add a hardware security key to their Apple ID. Here are the five best keys for the job in January 2023.
Security keys are small devices that plug into a USB port or have NFC capabilities for two-factor authentication. When Apple released iOS 16.3 on January 23, it included support for these keys as part of Advanced Data Protection.
Security keys for Apple ID are optional for anyone who wants extra protection for their account. They can help prevent targeted attacks such as phishing.
Apple lists information about them on its website with some caveats. For example, users must have at least two keys to get started, and they won't be able to sign in to iCloud for Windows.
Here are five security keys that have been rated among the best. Two of them are recommended by Apple as well, including keys from Yubico and FEITIAN.
YubiKey 5C NFC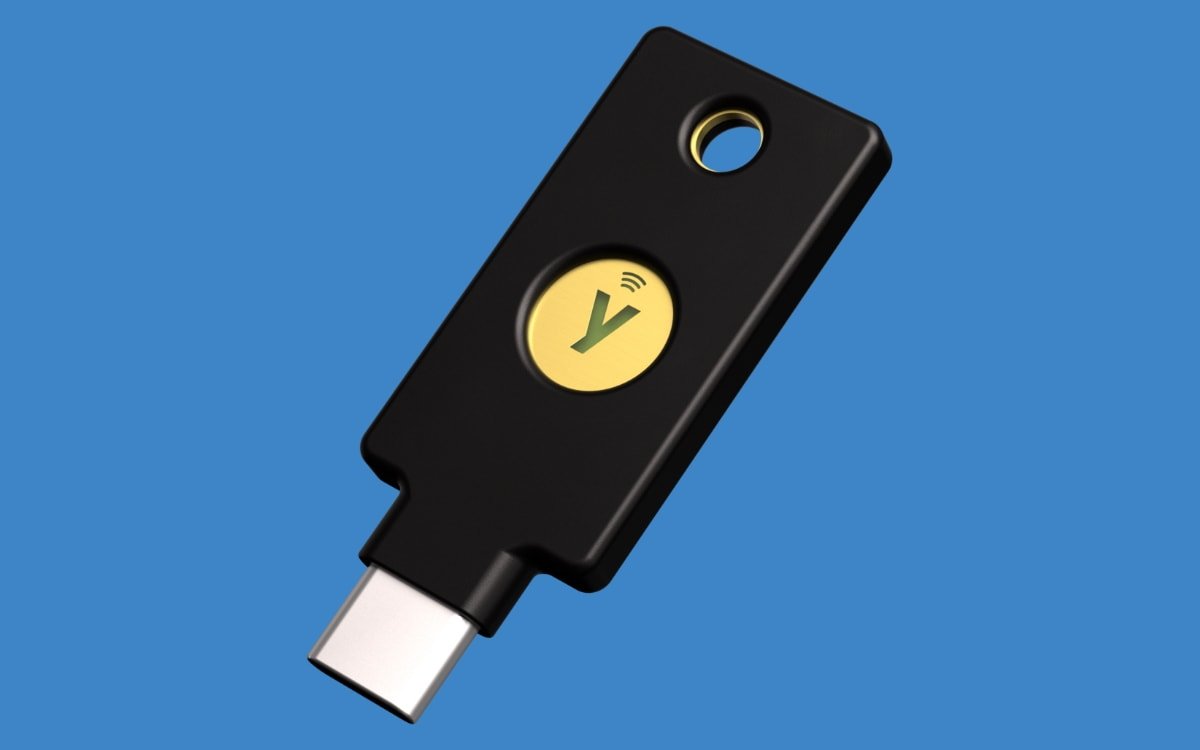 Yubico says its security keys work with more online services and software than other keys. The company supports hundreds of services, including Gmail, Facebook, Skype, Outlook, LastPass, and others.
It uses public and private key cryptography and supports devices with its USB-C connector or NFC. The key also doesn't require a battery or network connectivity to function.
The YubiKey 5C NFC is available to purchase for $55.
YubiKey 5Ci
The YubiKey 5Ci offers many of the same features, including a battery-free design and asymmetric cryptography. The main difference is that the YubiKey 5Ci has a Lightning connector and a USB-C port.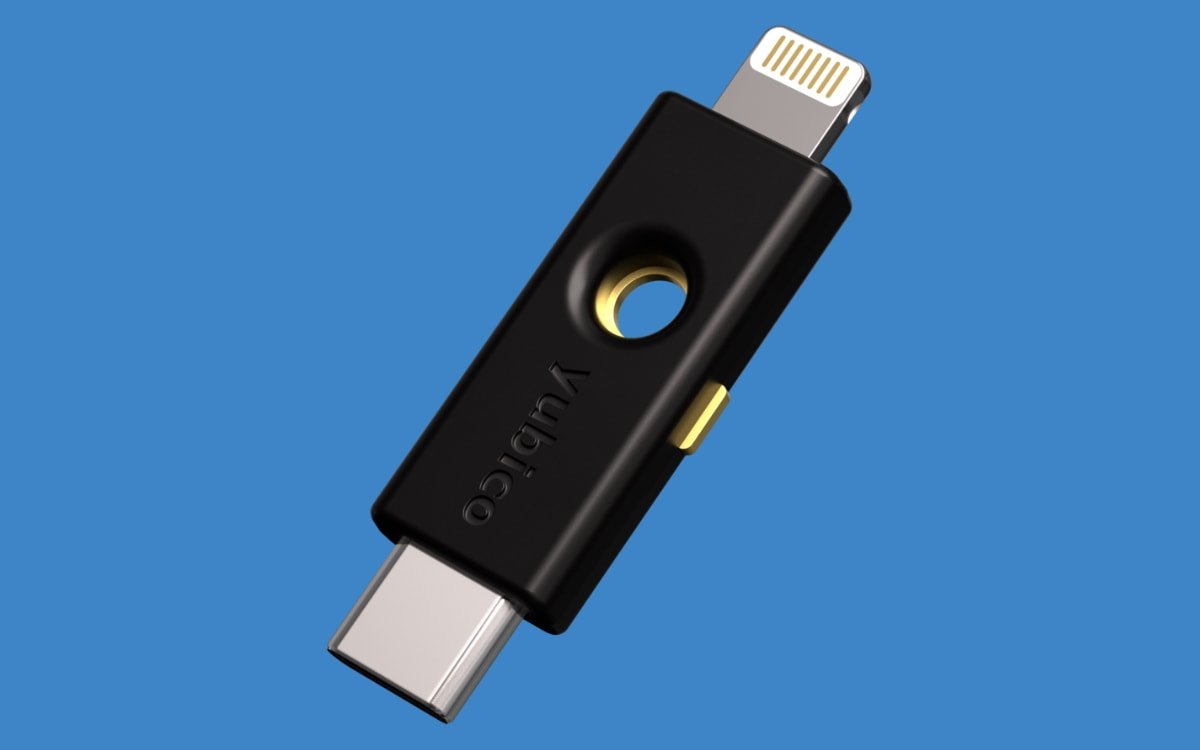 Yubico security keys are compatible with iOS, macOS, Android, Linux, and Windows. The YubiKey 5Ci is available for $75.
AppleInsider reviewed the YubiKey 5 NFC and YubiKey 5Ci in 2021 and gave it a high rating of 4.5 out of 5.
Titan Security Key
Although the Titan Security Key is from Google, it does support Apple devices. It's compatible with Safari 14 and above and iOS 13.3 and later.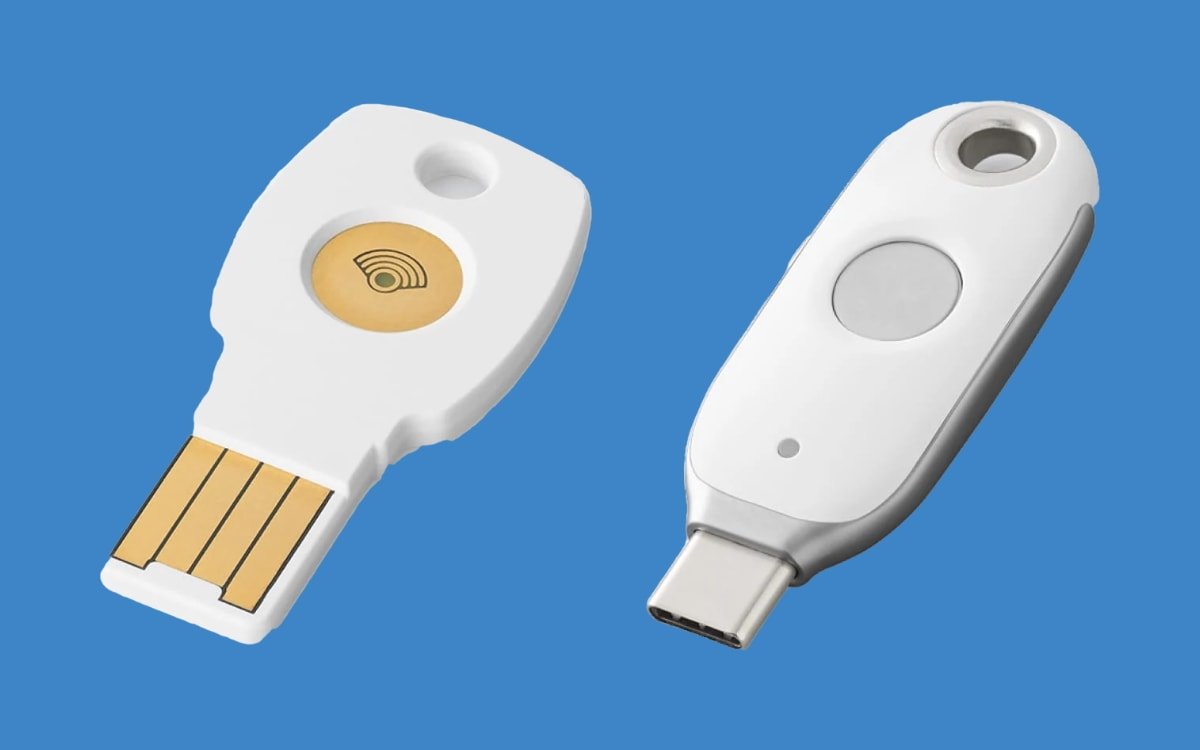 Google designed the firmware using open standards from the Fast IDentity Online (FIDO) Alliance. A USB-C/NFC key and a USB-A/NFC key are both included in the box, and cost $30.
A review from PCMag in 2022 gave the Titan Security Key a modest score of 3.0, saying it uses an older FIDOU2F protocol that may not work with every website and service.
FEITIAN ePass K9
The FEITIAN ePass K9 is FIDO2, FIDO U2F certified, and offers connectivity over USB-A and NFC. For security, it uses SHA256 with ECDSA on P-256 for FIDO U2F, together with OATH-compliant HOTP with SHA-1.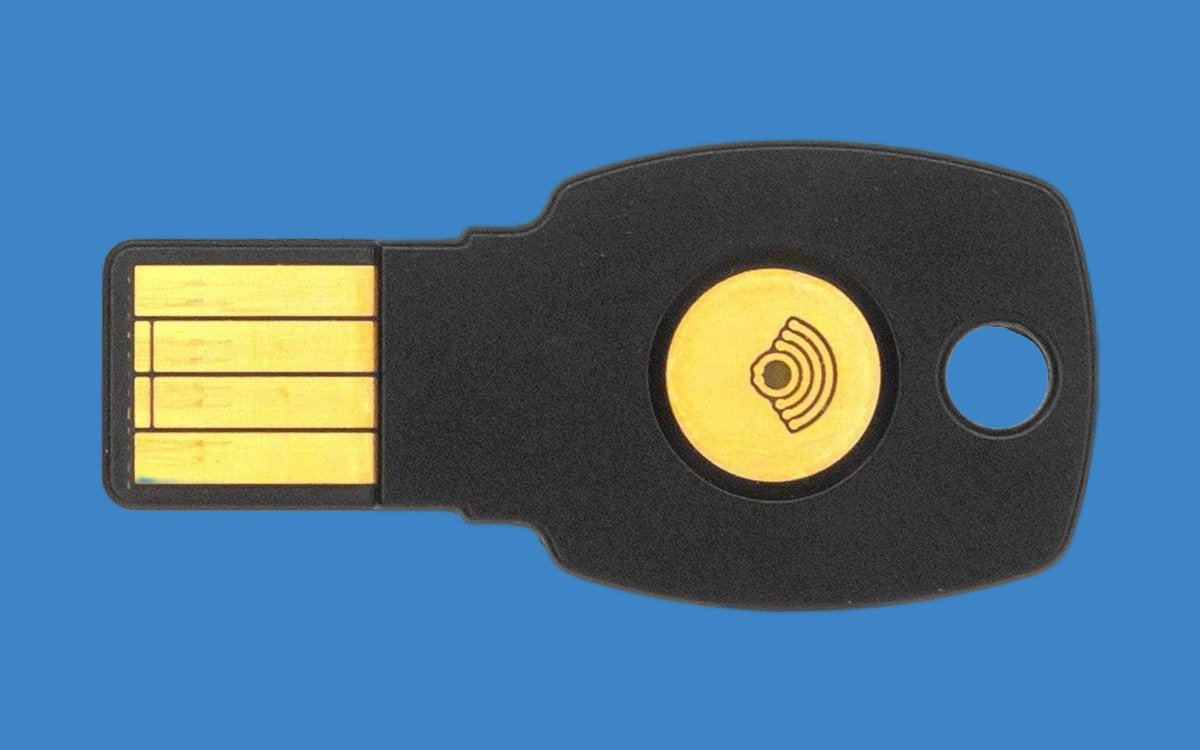 Unlike the traditional second-factor authenticators, FIDO U2F provides a much more convenient and safer solution to replace or add to traditional passwords. The FEITIAN ePass K9 security key is easy to register and use with your favorite web applications, web services, and programs.
Register the security key with an account inside the account settings, and press the security key button or place it next to your device when prompted during the account log-in process.
Identiv uTrust security key
The uTrust key from Identiv supports FIDO2, FIDO U2F, PIV, TOTP, HOTP, and WebAuth. The FIDO cryptographic keys are stored on-device and are unique for each website, meaning they cannot be used to track users across sites.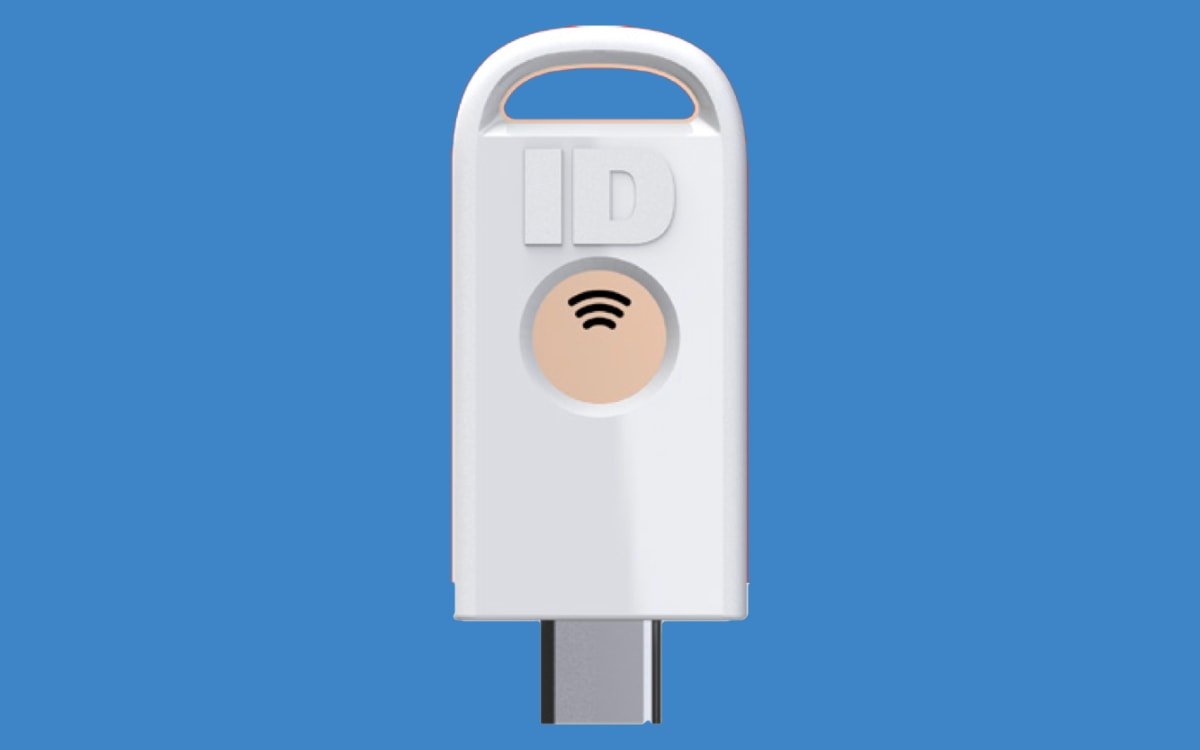 It has USB-A and NFC connections for smartphones, laptops, and tablets and is available from Identiv for $27.50 or on Amazon for $14, where it may sometimes be found on sale.
Source Link