2023-05-10 18:29:00
www.techspot.com

The big picture: One of the biggest criticisms against Apple's 2019 6K monster monitor has been its astronomical price. Dell announced a similar display at CES 2023 and quietly released it this week, revealing a price significantly lower than Apple's but still pretty pricey.
The latest entry in Dell's high-end UltraSharp monitor series is now available for $3,200. That's about $1,800 cheaper than Apple's $5,000 Pro Display XDR, which launched in 2019, with a similar screen resolution and feature set.
Dell's 32-inch 6K U3224KB isn't really for gaming, much less eSports, with a refresh rate of just 60Hz. As an elite-level IPS Black productivity panel, however, it displays at a maximum of 6,144 x 3,456 pixels – slightly more vertical pixels but slightly fewer horizontal than the Apple Pro's 6,016 x 3,384.
The U3224KB also features a 2,000:1 contrast ratio, 100 percent RGB color gamut, 99 percent DCI-P3 and Display P3 gamut, and 1.07 billion colors. Unlike Apple's panel, Dell also included a 4K dual gain HDR webcam with a multi-element lens and AI-based auto-framing.
Dell's biggest disadvantage against Apple is probably HDR brightness. While the Pro Display XDR maintains 1,000 nits and reaches a peak of 1,600 nits, the U3224KB is only certified for Vesa DisplayHDR 600.
However, the U3224KB has a broader range of connection ports than the Pro XDR, which only supports USB-C and Thunderbolt 3. Dell packed in a DisplayPort 2.1 connection, an HDMI 2.1 port, Thunderbolt 4 upstream, Thunderbolt 4 downstream, USB-C (with extended 140W power range), RJ45, and four USB-A ports.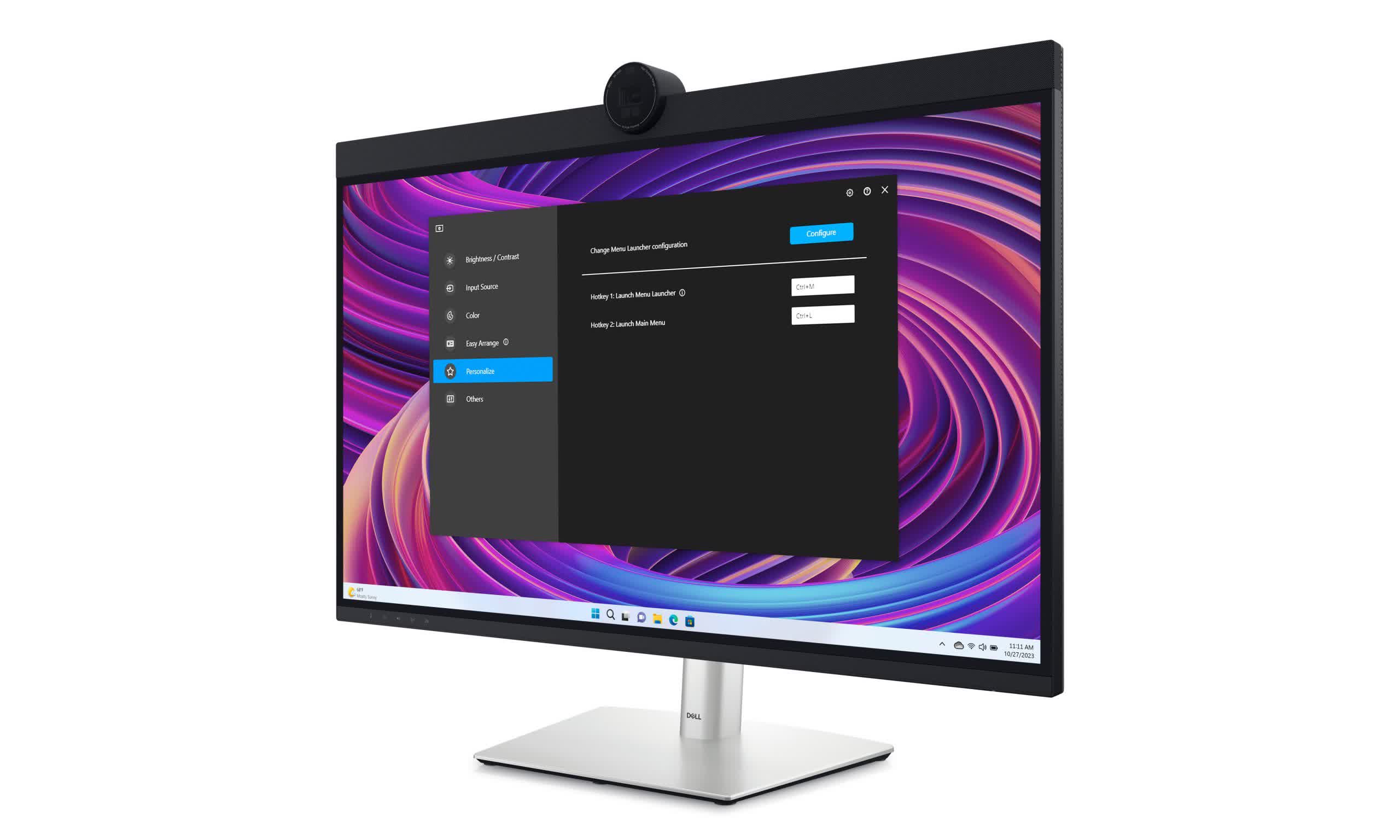 Furthermore, while Apple's designed its monitor and some of its features around macOS, the U3224KB foregoes platform-specific bells and whistles to display the output of anything plugged into it.
Dell initially unveiled the U3224KB and its specs at CES in January but didn't reveal the price until launching the display this week. While the MSRP is $3,200, a sale at Dell's store currently cuts that down to $2,560.
Additionally, Apple and Dell have smaller, cheaper, high-end workstation monitors. Last year, Apple released the 27-inch 5K Studio Display for $1,600. Reports indicate The Cupertino company is also developing a 32-inch 7K monitor that would include one of its latest processors.
Source Link