harish.jonnalagadda@futurenet.com (Harish Jonnalagadda)
2023-09-18 05:38:22
www.androidcentral.com
We're getting an early look at how the next version of Android will look on various phones; Samsung showed off One UI 6 with a new visual design and feature-set, and OnePlus is next in line with OxygenOS 14. The Android 14-based OxygenOS 14 will be rolled out for testing publicly later this month, and I got my hands on the first beta build a few days ago.
Visually, OxygenOS 14 doesn't introduce any new features; the UI is still heavily customized and resembles ColorOS 13. In fact, I didn't see any changes in this area whatsoever in the four days I used the beta, and if there any visual tweaks planned, we'll have to wait for future builds.
While the interface is largely the same, there are new features and usability changes, and a boatload of new ringtones and notification tones. Here's a rundown of seven new features I found in OxygenOS 14.
OnePlus knows how to design an AOD style that stands out, and that continues to be the case in OxygenOS 14. The new Carbon Footprint AOD is builds on the Homeland AOD that debuted last year, and it is designed to showcase the impact carbon emissions have on our planet. There are five modes to this style, going from 0%, 25%, 45%, 75%, and 100%. Each mode changes based on the amount of distance walked — 100% is 8,000 steps — and it changes the look of the AOD quite significantly.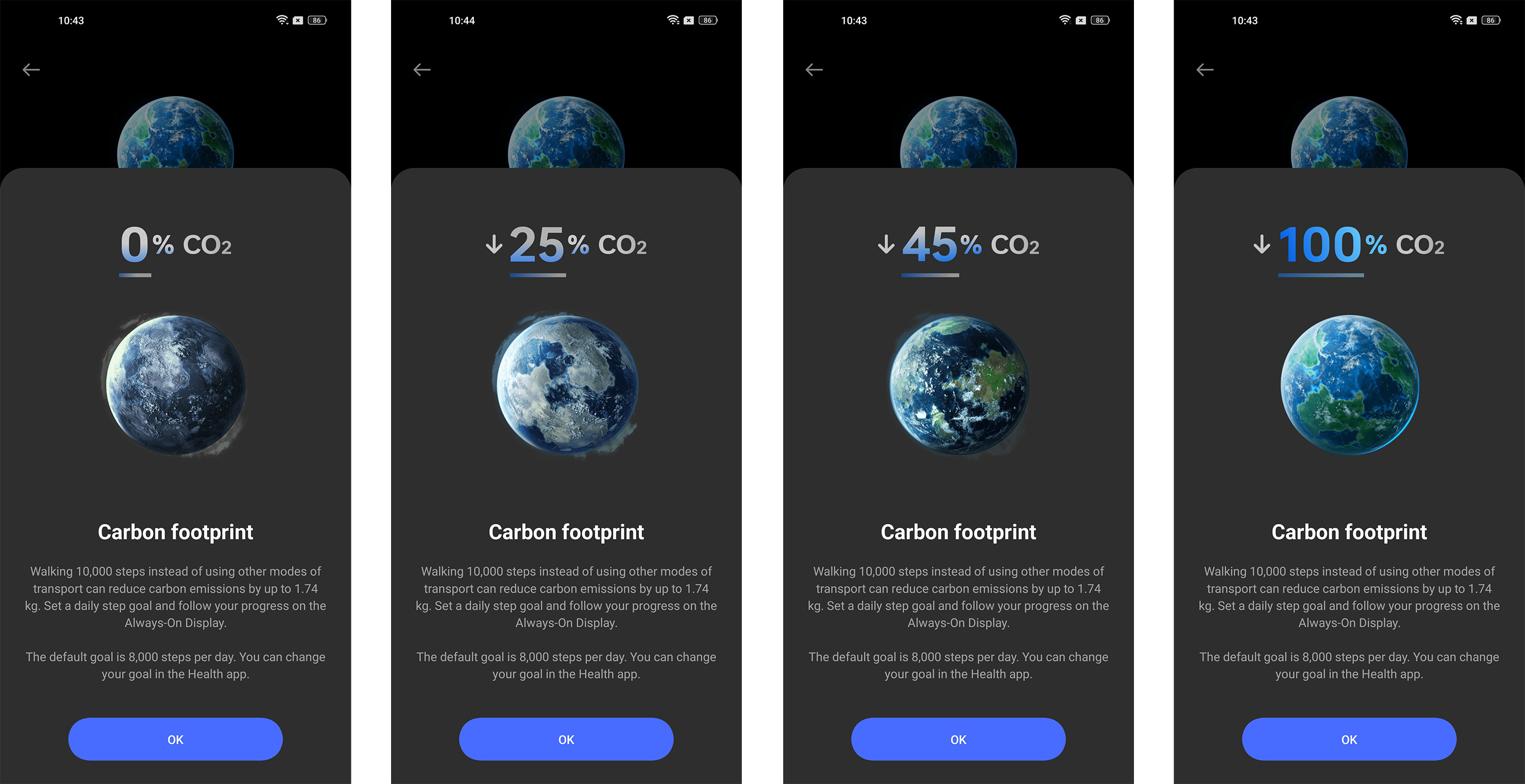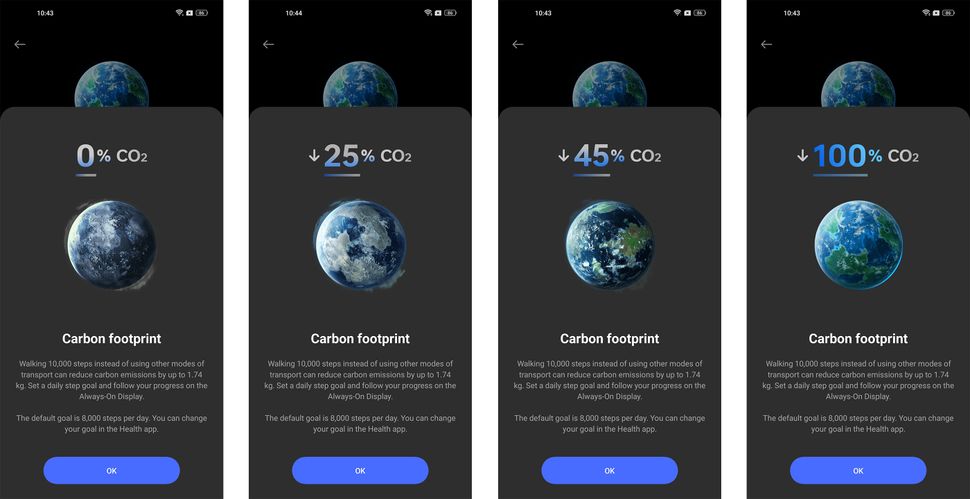 The idea is to cut down on your daily carbon emissions by walking instead of taking other forms of transport, and this is visually highlighted in the AOD. A 0% change in CO2 emissions shows a barren planet, with 100% reduction surfaces a lush green world, with the AOD style changing dynamically as you make progress on your activity goals throughout the day.
You can also choose between a forest or island lagoon, and the animation switches up dynamically in either case the more you move.
Use global search directly in the home screen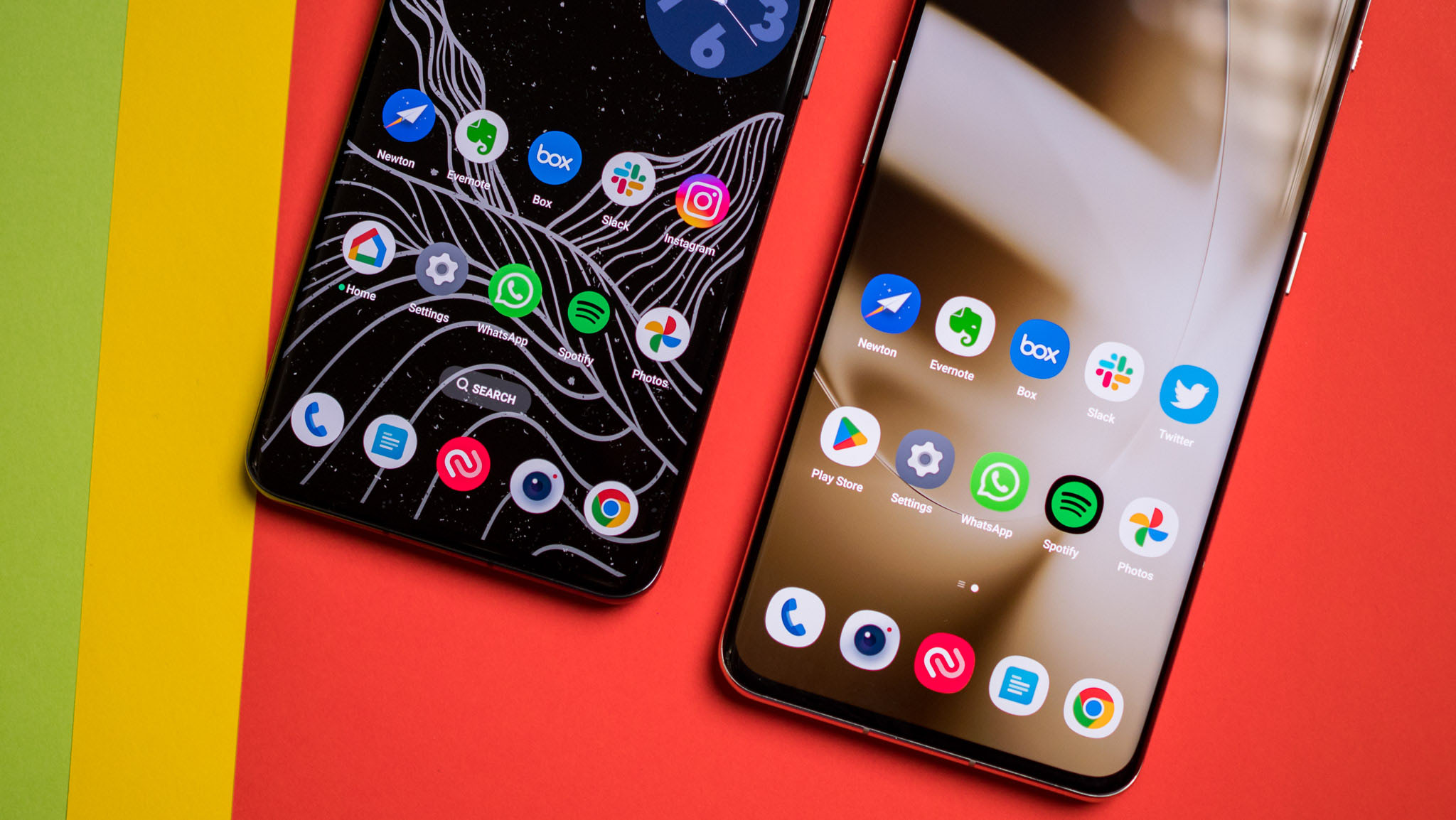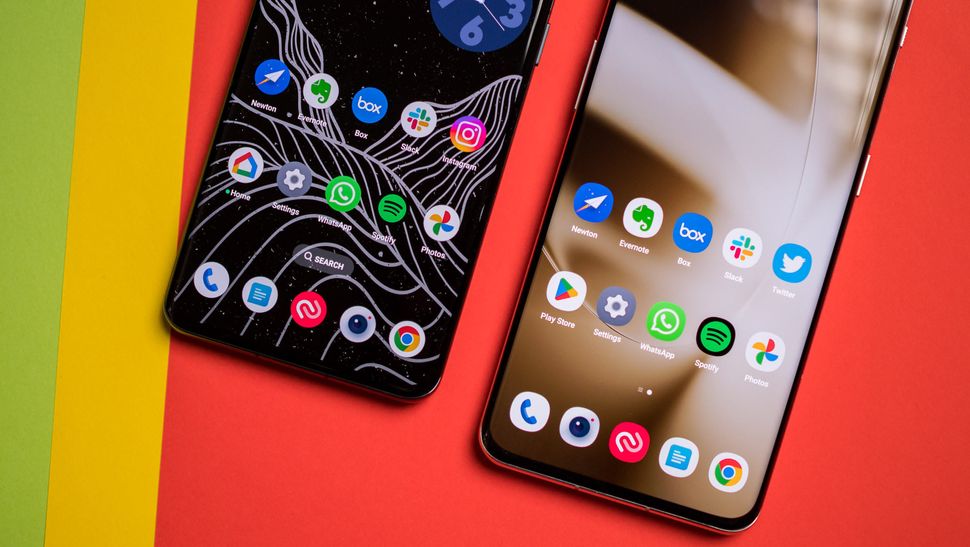 A new addition in the OxygenOS 14 home screen is a search pillbox that's located at the bottom of the home screen, just above the dock. OnePlus tested a lot of ways to surface global search, including a pull-down gesture anywhere on the screen, and while that gesture is still active in OxygenOS 14, the search box is a less intrusive method.
As the name suggests, global search allows you to search through your phone, including contacts, documents, and even the web. What I like about this implementation is that the pillbox fades away when you're scrolling between home screens. And if you don't care much for global search, you can turn off this feature entirely from the settings.
Lock screen gets even better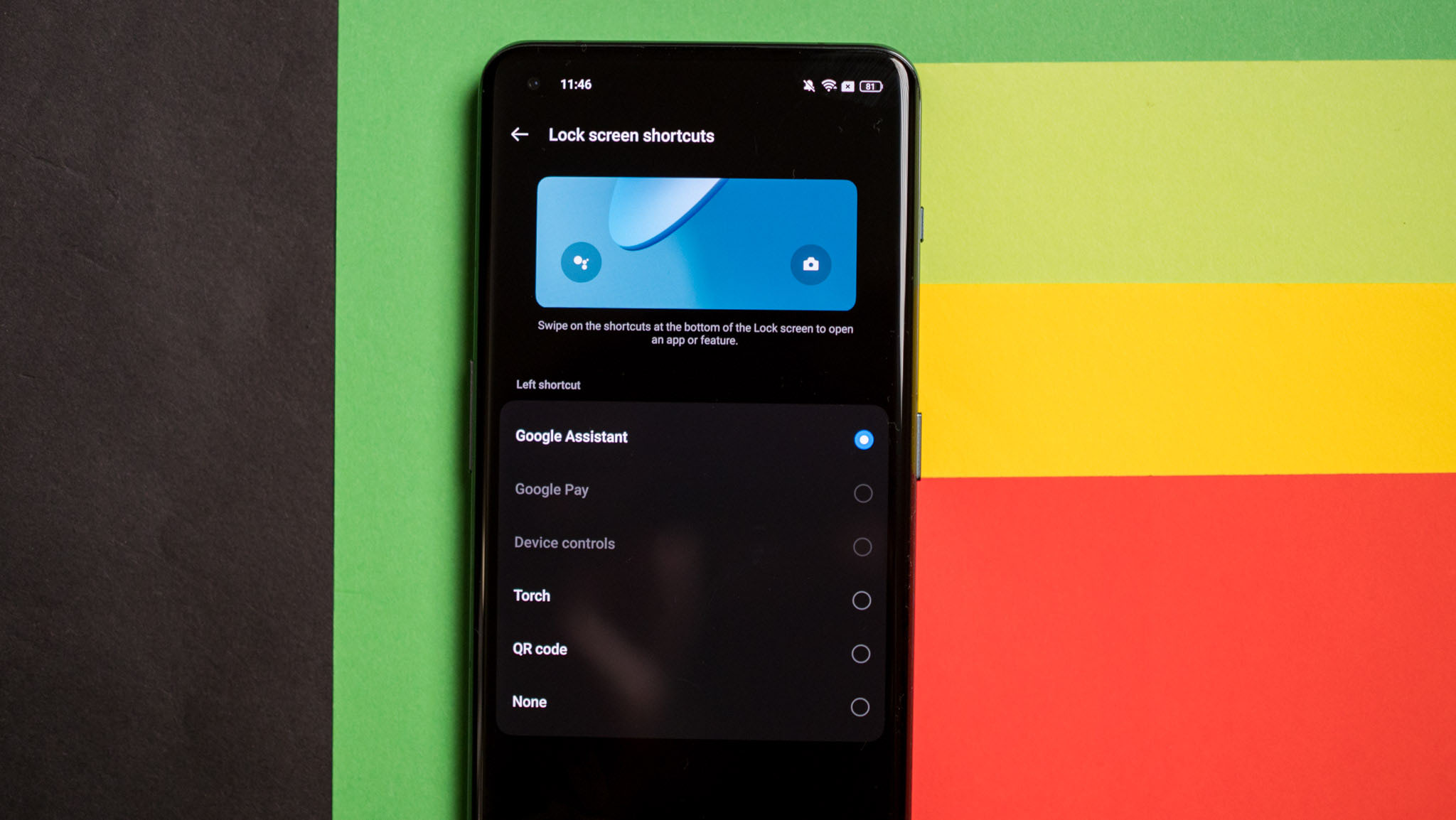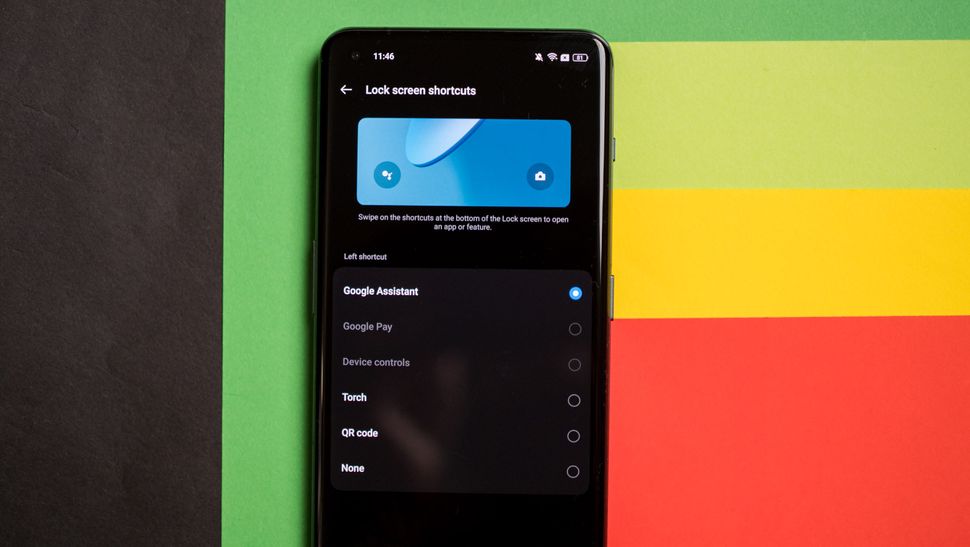 OnePlus is making a few tweaks to the lock screen in OxygenOS 14, rolling out two additional controls: QR and flashlight. You can now set up a shortcut for a QR code reader or flashlight on the lock screen and surface either utility without having to unlock the phone. 
OxygenOS 13 introduced a persistent media player on the lock screen that's available in always-on mode, giving you the ability to control music playback without waking the screen. This feature was hidden in the customization page, and has been moved to the lock screen settings in OxygenOS 14, giving it much better visibility. I use this particular feature quite a lot, and it's good to see OnePlus giving it a bit more attention.
Unlock a new world of ringtones and notification sounds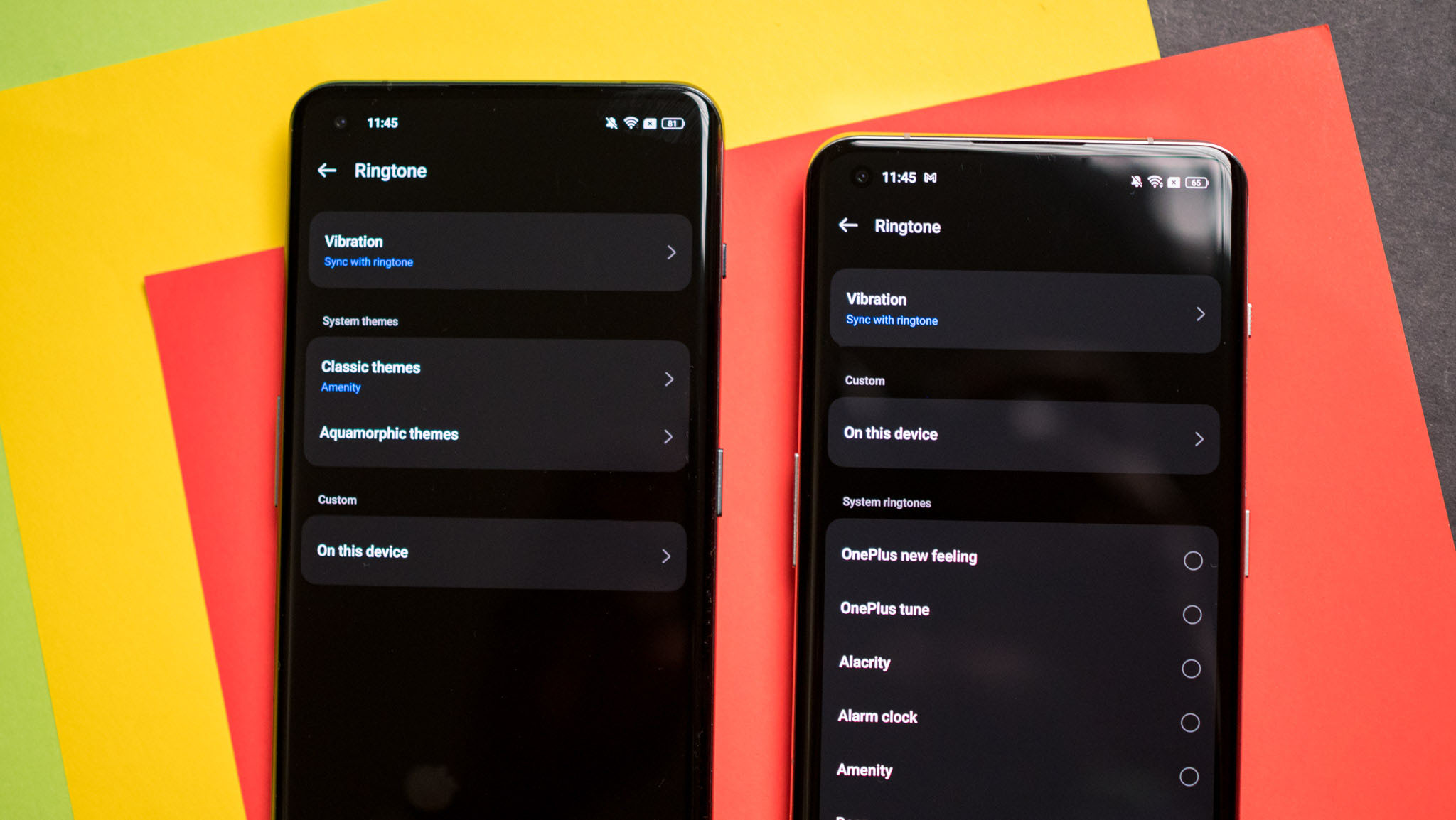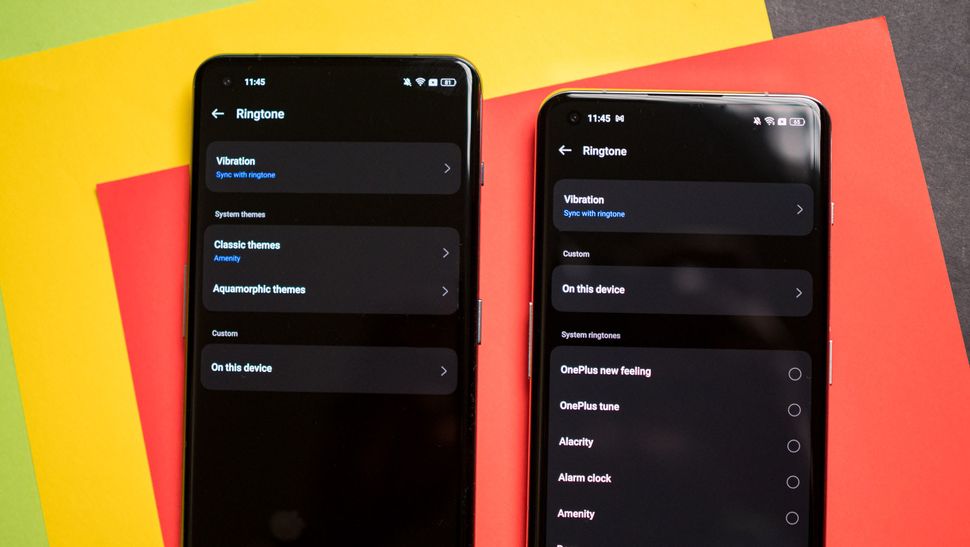 This isn't a huge deal as features go, but I like switching up my ringtone every so often, and OxygenOS 14 has dozens of new ringtones based on the Aquamorphic design aesthetic. The ringtones are objectively better than the legacy tones that were bundled with earlier versions of OxygenOS — which are still available, by the way. In a similar vein, you get a whole range of new notification tones.
Unified security dashboard gives you an overview of your phone's status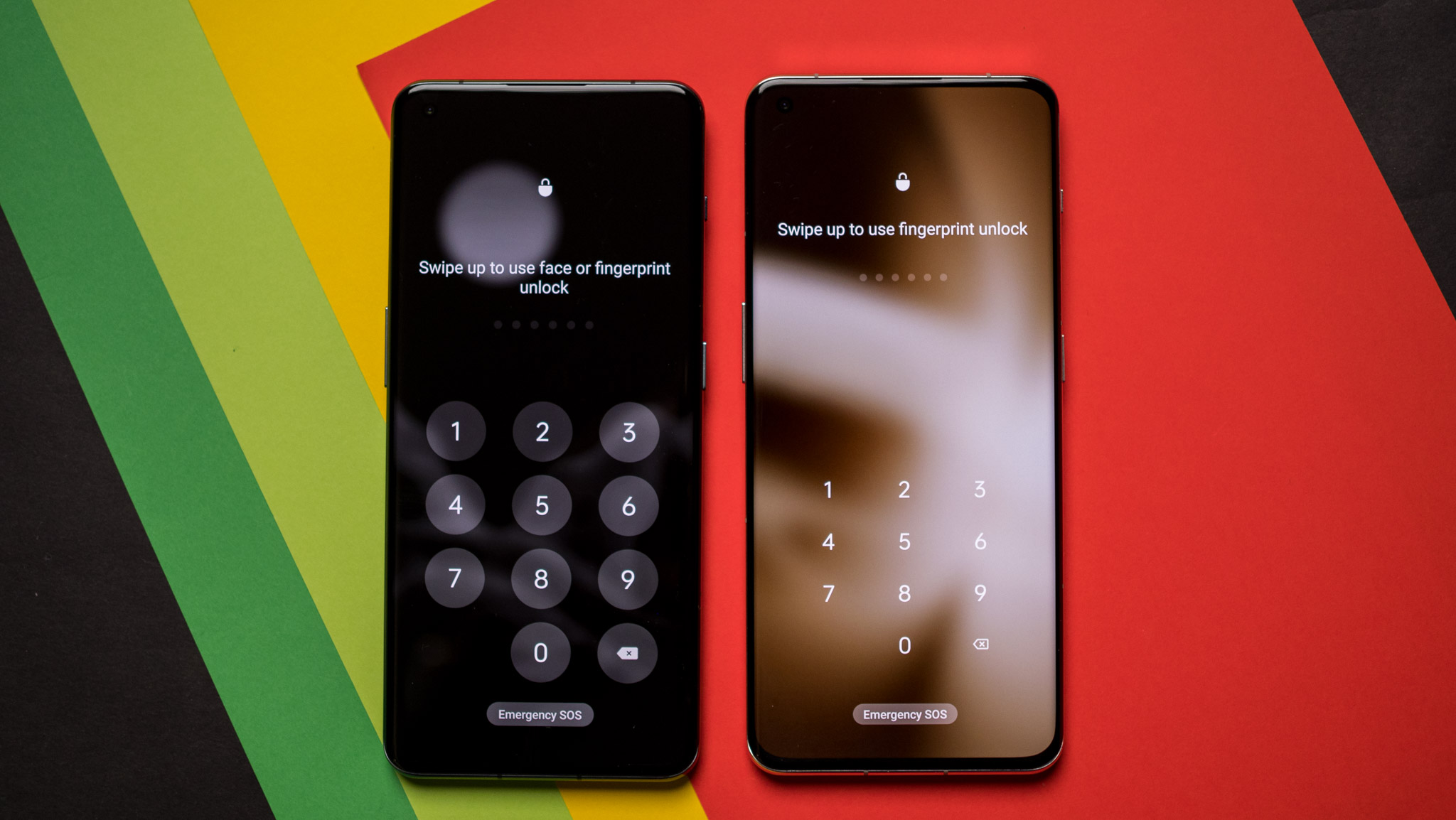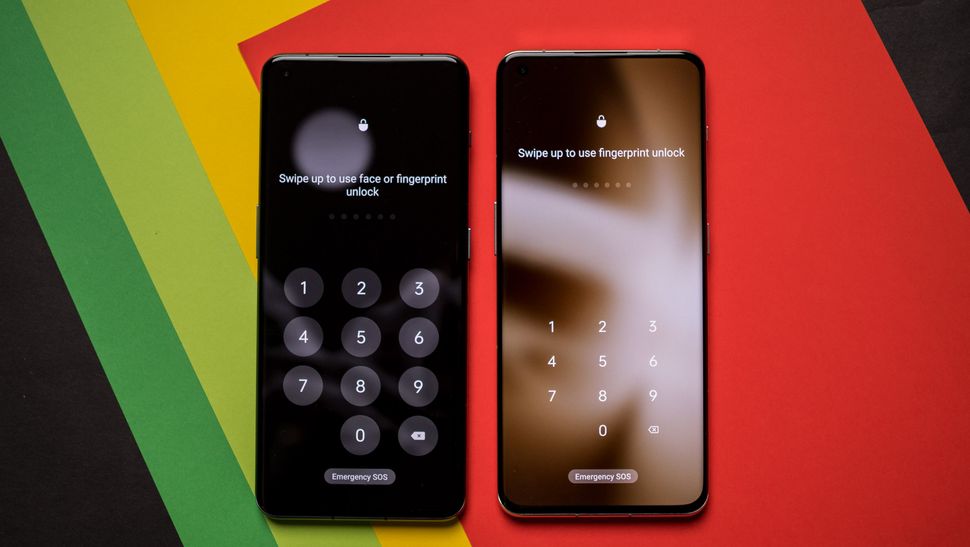 OnePlus started consolidating all the security and privacy settings into a unified dashboard in OxygenOS 13.1, and OxygenOS 14 continues that push. There's now a single page that lists all security and privacy options available, and the dashboard gives you a high-level overview of the various features.
The dashboard has picked up a visual refresh; it has distinct Material You influences in OxygenOS 13.1, but switches to a clean layout that's more cohesive with the rest of the OxygenOS 14 styling. The only new change in this front is the app permissions that allow you to grant photo and video permissions instead of full system access, a feature that's baked into Android 14.
Smart Suggestions surfaces contextual information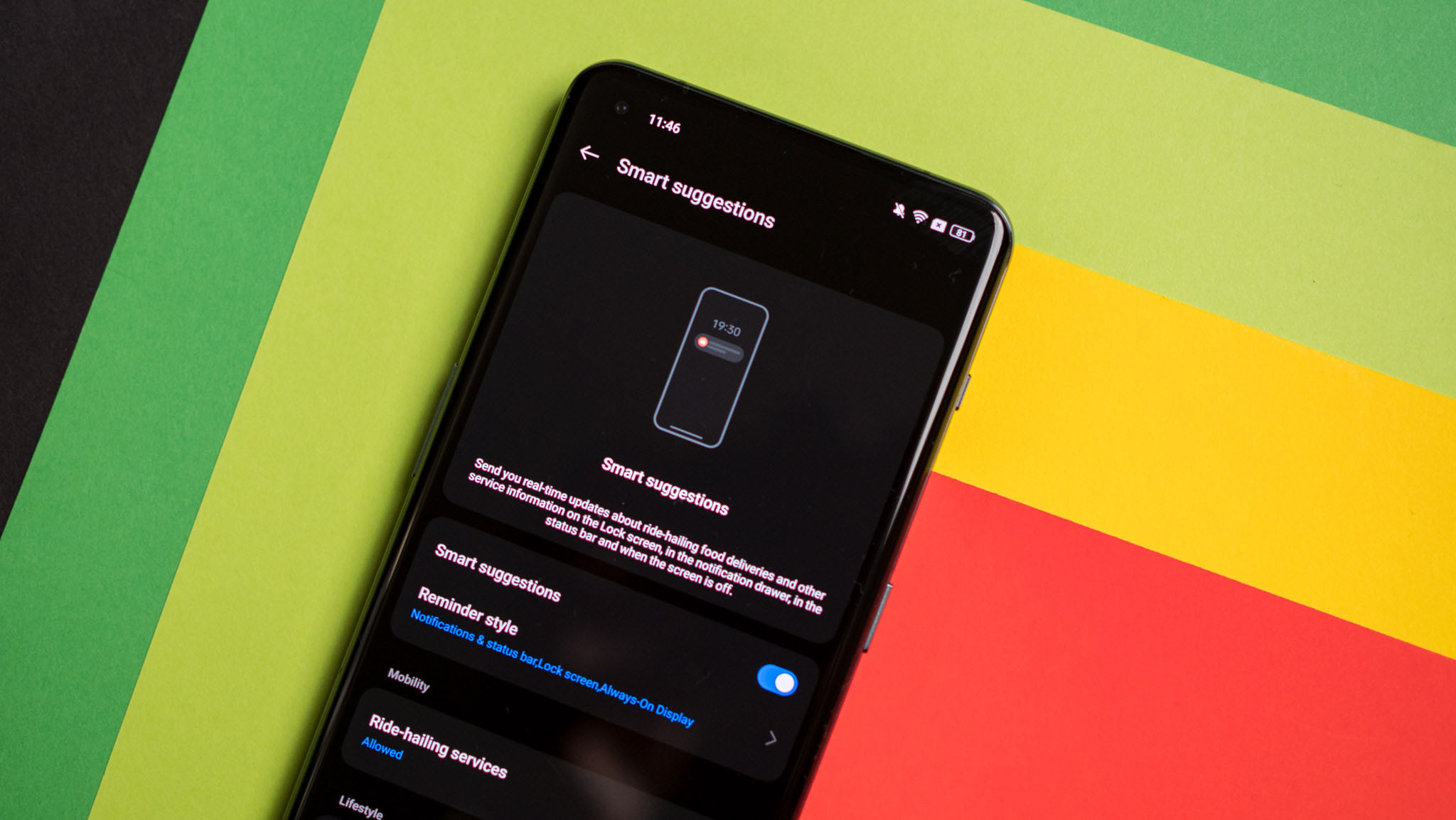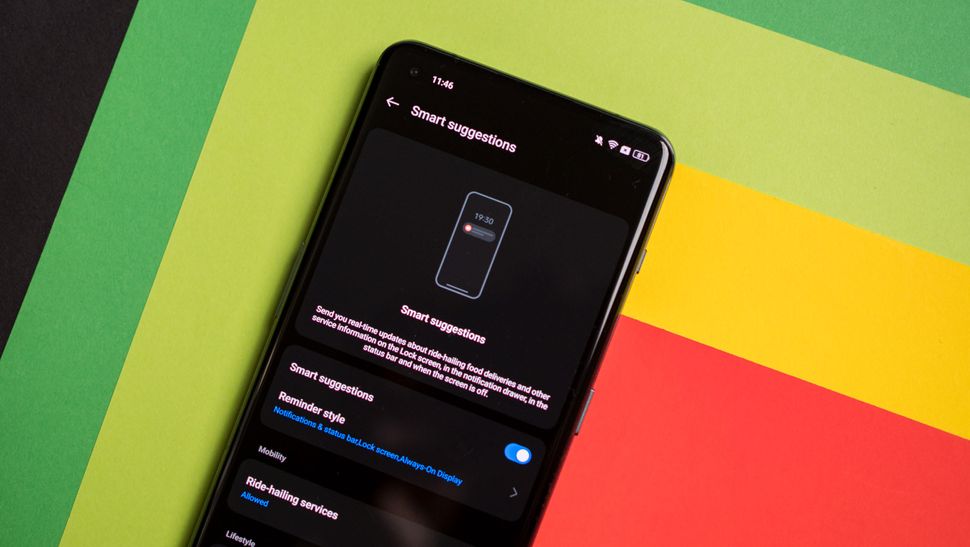 One of my favorite software features on Pixel phones is the At A Glance widget; it does a great job surfacing relevant information as and when needed, including calendar events, upcoming flights, traffic and weather information, and so on. OxygenOS 14 is getting a similar feature that's dubbed Smart Suggestions.
Instead of a widget, Smart Suggestions will surface information on the lock screen, notification shade, and status bar. The feature pulls in data from ride-hailing and food delivery services (for now), and parses that data in the form of a card that's viewable on the lock screen or notification pane.
Change languages on the fly with ease
Another new feature in OxygenOS 14 is the ability to change the language on a per-app basis. The feature is available in the Additional Settings sub-menu, and you can easily select a language for an individual app without having to change the system language. This isn't just limited to OxygenOS 14 as Google is making it available within Android 14, so all phones running the next version of Android will include it.
We're just getting started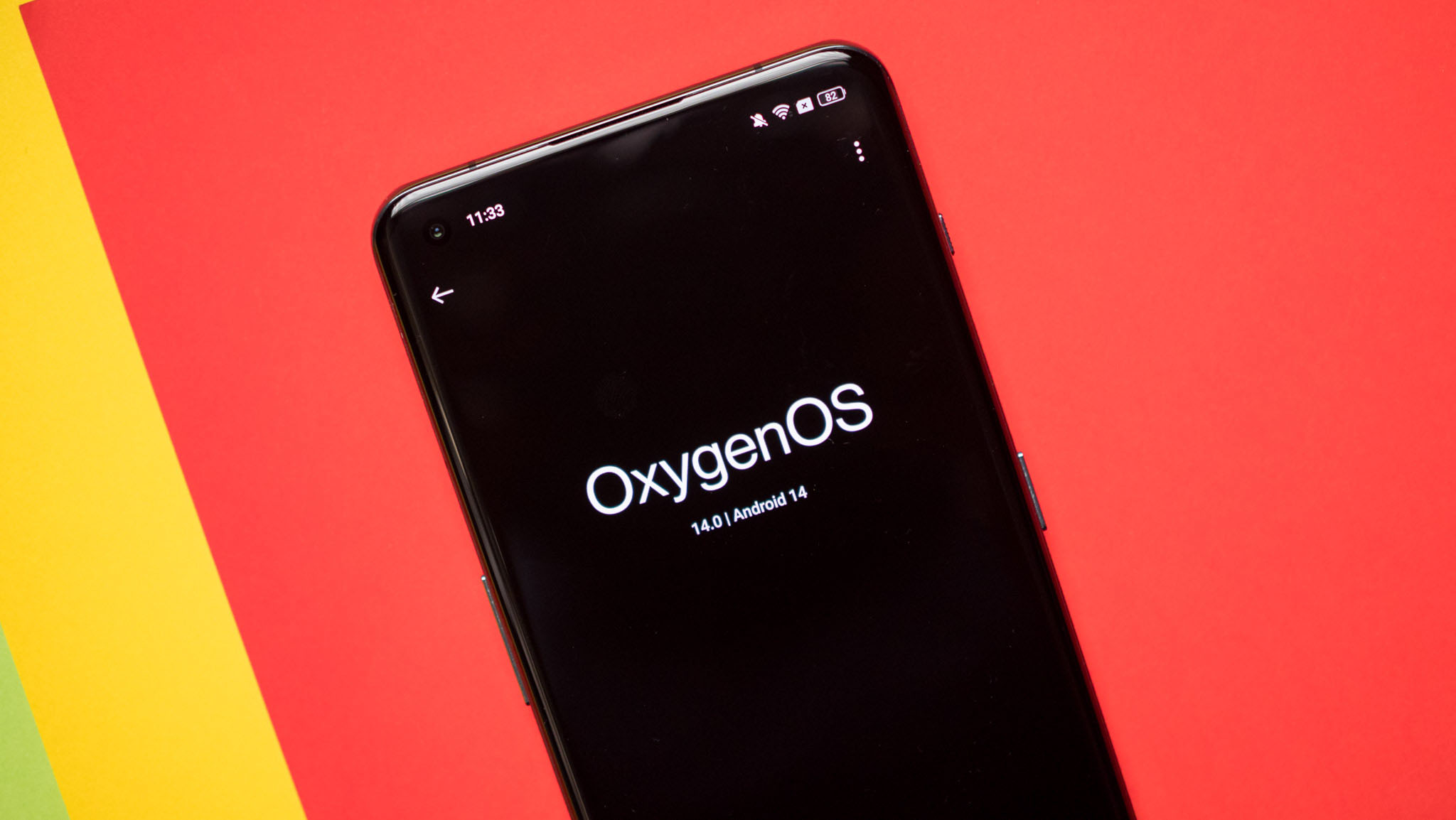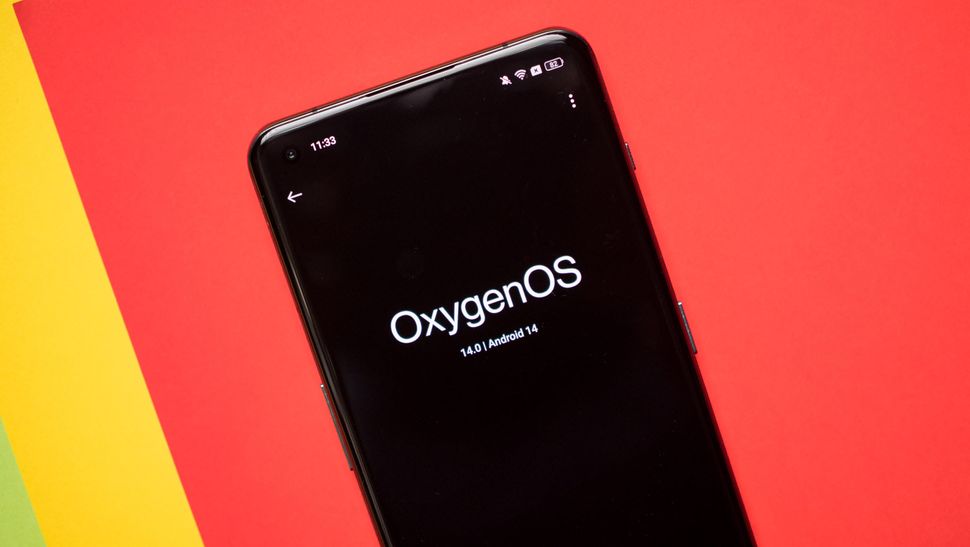 OnePlus is just rolling out the first beta build of OxygenOS 14, and we should see additional features with subsequent builds. If history is any indication, the stable build of OxygenOS 14 should roll out before the end of the year to the best OnePlus phones, starting with the OnePlus 11.