Eric Bangeman
2023-09-22 07:33:23
arstechnica.com
Sometimes, no matter what you think your level of expertise is, you need to follow the advice of others. I learned this lesson again while assembling the Priority E-Coast, a $1,999 electric beach cruiser from Priority Bicycles. Priority told me right there on the box. "Warning: Bicycle assembly should be performed or verified by a professional bicycle mechanic."
Once I finished putting the E-Coast together, I was left with a gorgeous e-bike that was enjoyable to ride. But getting there involved more time and swearing than I'm used to. The good news is that Priority apparently heard the curses of its customers, as the part that made assembly miserable has been removed. So you might not need a pro bike tech after all.
Unlike some e-bike manufacturers, which seem to have popped up out of nowhere in the last couple of years, Priority has been around since 2014, when it launched via Kickstarter. Nine years and two Kickstarters later, it has a robust lineup of motorized and human-powered bicycles.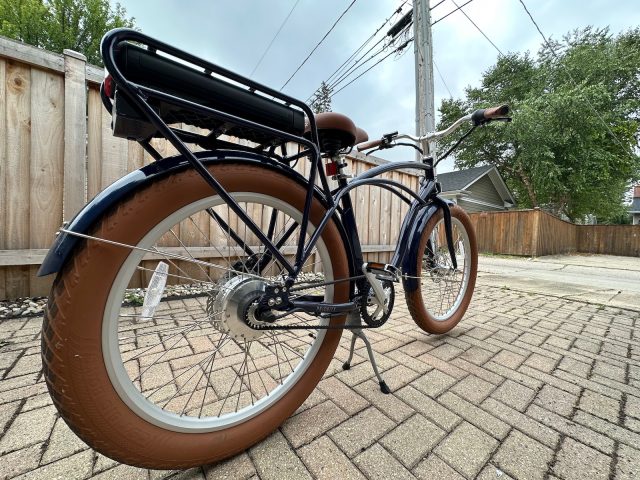 The E-Coast is aimed at the occasional recreational cyclist. It's a fixed-gear, Class 3 e-bike with a belt drive and hydraulic disc brakes. With its curvy lines and massive tan tires, the E-Coast hearkens back to when tail fins and whitewall tires were common sights on the road.
Like the Tenways e-bike we reviewed earlier this year, the E-Coast has a Gates carbon drive belt. As someone who degreases and lubricates at least one bike chain at least every other week, a zero-maintenance belt drive is compelling. And it's a canny move for a beach cruiser—who wants to clean sand off the chain after a ride?
Aside from the human atop the bike, the E-Coast is powered by a 500 W rear hub motor paired with a 576 Wh battery with a range of anywhere between 20 and 60 miles, depending on the assist level and heft of the rider, among other things. Unlike most e-bikes, the battery isn't integrated into the frame, instead sitting ensconced within the rear rack. From a serviceability standpoint, the battery location is a defensible choice, but it limits the E-Coast's utility. Neither my saddlebag nor my pannier would work with it. My saddlebag attached with straps and clips, and there wasn't enough space between the battery and rack to thread the straps. The clip on my pannier is designed for a smaller-gauge rack.
Assembly required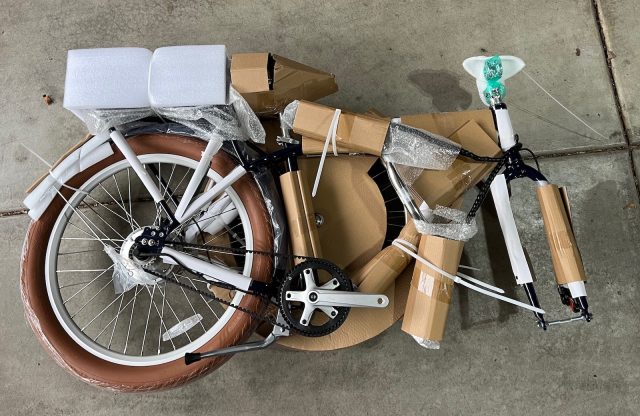 Assembling this one was not fun. I'm reasonably handy with bicycles—from start to finish, putting an e-bike together generally takes me 45 minutes to an hour. This one took me at least two hours due to a couple of factors.
First, Priority includes very little in the way of written instructions. There's a lengthy manual, but it doesn't touch on assembly. Even a page with some lousy pictograms and mangled text that reads like it's been run through a translation tool three or four times would have been helpful. Instead, Priority has a 14-minute video that runs through the assembly process. I ended up watching one 10-second-or-so portion of the video repeatedly due to the second factor, a design choice by Priority.
Source Link